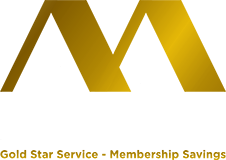 For a limited time we will enroll your current home in our Home4Life program when purchasing your next home through Rockstar Realty AZ saving you THOUSANDS even though you did not purchase it with us!
Loyalty Benefits
If you're thinking about buying or selling a home now, or in the near future, make sure you are working with a Rockstar!
Buyers
WHEN YOU PURCHASE A HOME using Rockstar Realty AZ™, you'll receive a host of EXTRAS never before offered by a full-service real estate brokerage:
20% of buyer Broker's COMMISSION(up to $5,000) credited to you at closing on your first home purchase with Rockstar Realty AZ*
Reimbursed Appraisal when you use one of our preferred lenders
50% discount on your escrow fee when using our title company partner
Buyers' educational videos and training to ensure you are well versed in the homebuying process
Rockstar Realty AZ™ clients will be able to view properties not yet listed on the market...before the general public
Free credit review consultation to determine best financing options
Automatic approval and no application fees for Rockstar Realty AZ™ clients who need short-term interim housing
Sellers
WHEN YOU SELL A HOME with Rockstar Realty AZ™, here are just some of the incredible benefits of our unique, full-service brokerage:
NO SELLER'S LISTING COMMISSION on a home purchased through Rockstar Realty AZ, enrolled in our Home4Life™ Loyalty Program, when purchasing your new home with us.
On a $500,000 home, your savings would amount to around $15,000 in seller commissions
An individual property website created exclusively for your home listing
Professional photography used for every listing
Virtual tour and slide show created for each listing
All marketing materials are created for both desktop and mobile viewing
Your property will be promoted on over 1,000 websites and media venues
Targeted online advertising
Weekly performance reports on listing activity, viewings and status updates
Warranty coverage (during the entire listing period) for all sellers who do not have current home warranty coverage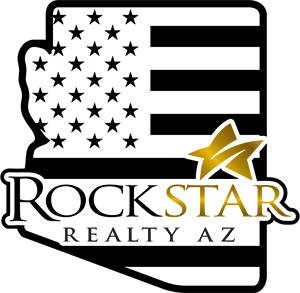 Rockstar Realty AZ™ is a full-service real estate brokerage...not a "discount broker." Our Trademarked Home4Life™ Loyalty Program gives you a wide range of extremely valuable benefits while providing you with our full complement of brokerage services.
Our Home4Life™ Loyalty Program has always been Free for our valued veterans, first responders and our corporate members, and we are now waiving our $495 moyalty fee for all new clients! Enjoy Gold Star Service with Loyalty Savings as we become your real estate partner for life!
Sign Up Today for FREE ($495 Value)